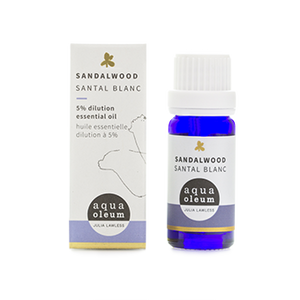 Benefits
Uplifting / sensual, use direct as perfume, good for skin care.
Description
Intense, sweet-woody scent.
5% dilution blend in light coconut oil.
Blends well with rose, lavender, geranium & jasmine.
How to Use:
Perfume: apply direct.
Bath: 10-15 drops
Vaporiser: 5-7 drops
Body & Massage: 10 drops /10ml base oil.
Tips: Combine with rose for a classic oriental sensual perfume.
Ingredients
Steam distillation from mature heartwood
Do not take internally; avoid contact with eyes; seek advice if pregnant; not suitable for babies; store away from children.
* Disclaimer:

This product is not intended to diagnose, treat, cure, or prevent any disease"..... If in doubt we always recommend you consult your wellness or health care practitioner before adding any diet changes or supplements to your daily wellness routine and practice.