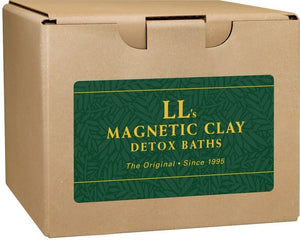 Benefits:
Removing toxins from the body

Treating oily skin and acne

Detoxifying the skin

Treating poison ivy

Aiding weight loss
Description:
People have used bentonite clay to remove impurities on the skin, such as oils, and toxins from the body for thousands of years.
Bentonite clay is present in many skin products, but some people also add it to foods or drinks with the aim of relieving digestive issues or removing toxins from the body.

Many studies have looked at the health benefits of bentonite clay, though most of this research has used animal or cell models. More research is needed before scientists will know the true benefits and risks of bentonite clay in humans.
How To Use:
Mix up to 1 teaspoon (tsp) of bentonite clay with 6–8 ounces (oz) of purified water and drink once per day.
People can buy bentonite clay powder in drug stores or choose from many brands online. Be sure to choose a form of clay that the manufacturer has labeled as edible.

Take bentonite clay at least 2 hours before or after taking any medications. Because it can adsorb other molecules, bentonite clay may bind to some medications and reduce their effectiveness.

* Disclaimer - "This statement has not been evaluated by the FDA. This product is not intended to diagnose, treat, cure, or prevent any disease"..... If in doubt we always recommend you consult your wellness or health care practitioner before adding any diet changes or supplements to your daily wellness routine and practise.