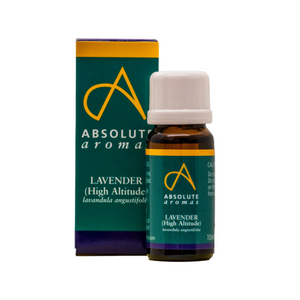 Benefits:
Soothing and relaxing.

It is often used to help calm and stabilise the mind, aid sleep, and soothe irritability.

It is an oil that is great for skin benefits, it is especially suited to sensitive skin.




This oil is naturally antibacterial, popular for use in skincare and body care.
Description:

Lavender essential oil is a staple in aromatherapy and is possibly one of the best-known essential oil known for its benefits listed above.
This oil is steam distilled from the freshly cut flowering tops of the Lavender.
Lavender has a fresh, floral, sweet aroma and is clear to pale yellow in colour. 
How to use:

DIY TIP: You can make your own relaxing bath oil, by adding 3 drops of both Lavender & Mandarin Oil, and 1 drop of Geranium Oil in a teaspoon of Sweet Almond oil, then add to your hot bath for a relaxing soak.
SLEEP: Place two drops on a handkerchief by your pillow at bedtime for a relaxing sleep or alternatively, add to a Diffusers.
Ingredients:

Lavandula Angustifolia (Lavender) Flower Oil
Disclaimer:
We always recommend you consult your wellness or health care practitioner before adding any diet changes or supplements to your daily wellness routine and practise.