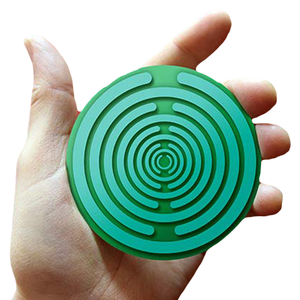 Benefits:
Non- invasive pain relief disc

Polaraid is a powerful device for increasing the inflow of bioenergy (life energy) in your organism.

This starts charging energy centers, which starts to supply your organs with vital energy. Your body can heal itself through this powerful device!
Description:
WANT TO ACHIEVE PAIN RELIEF WITHOUT PAIN KILLERS ?
WANT TO PERFORM FULL CHAKRA HEALING THERAPY?
WANT TO HEAL YOUR WHOLE BODY IN A NON-INVASIVE WAY?

With Polaraid pain relief disc you can perform alternative healing, full chakra healing therapy immediately & become your own natural healing master.
One can perform a full alternative healing therapy by placing
Polaraid onto chakras, to supply vital organs with indispensable energy.

Just place pain relief disc onto an aching spot on your body (5-10min) and you will instantly feel better. It`s that easy. Or you can place Polarix onto chakras to supply vital organs with indispensable energy.

Polaraid is the best alternative medicine for any pain killers and pain relief patches, works differently than any other alternative healing or natural healing products and has NO EXPIRATION DATE.

It was designed by Georges Lakhovski & Nikola Tesla scientific principles and works like an antenna that concentrates, boosts & applies energy healing from the environment.

Each package includes one Polarix healing disc with detailed instructions for usage (not like chakra chart but description how to use healing dics on each chakra and how Polaraid affects your body in a particular area)

Use Polaraid healing disc for:

Pain relief: whole body self healing and well-being

Better sleep at night (sleep better with Polaraid)

Helping you to lose weight