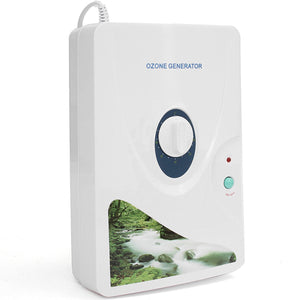 Benefits:
Removes residue and pesticides from vegetables & fruits, makes vegetables & fruit taste better.

Kills bacteria and removes offensive smell in fish, meat, egg, rice, increases the flavour of meat.

Purify drinking water from the regular tap or while camping in the wilderness
Extend the life of fruits and vegetables

 

while sanitizing and improving flavor
Sanitize cooking utensils

 

like forks, spoons, knives, spatulas, tongs and more
Treat hot tub or spa water

 

without harsh, noxious chemicals like chlorine
Purify bath water

 

to improve hygiene, protect hair and nurture skin and pores
Disinfect baby bottles

 

after washing for additional protection against germs, bacteria and virus
Neutralise Office Air

 

for fresher, more pleasant smell and cleaner breathing experience throughout the work day
Deodorize Home Air

 

including odors caused by cats, dogs and other pets; infuse a crisp, clean, pleasurable scent only found in nature
Removes mold and mildew

 

odors in the bathroom or basement
Neutralizes cooking odors like offensive smells caused by onion, spices, burnt oil, fish and beyond
Kills bacteria

 

in both air and water

 

for extra safety and precaution during cold and flu season
Ozonates olive oil

 

and other oils in liquid form, preserving and improving the taste and texture
Purifies aquarium water

 

to provide a healthier living environment and remove unsightly discoloration
Fights pollen

 

and other allergens throughout the year, helping alleviate symptoms for asthma and allergy sufferers
Immediately neutralizes smoke

 

caused by cigarettes, cigars, woodburning fireplace and house fires

Low energy usage.
Description:
Ozone is a powerful oxidiser, breaking down pesticides and turning harmful chemicals into carbon dioxide, water and other non-toxic compounds.
See more information here:
https://www.ncbi.nlm.nih.gov/pmc/articles/PMC3312702/
https://www.ncbi.nlm.nih.gov/pmc/articles/PMC7147755/