Things You Should Know About Vitamin B12
Vitamin B12, also known as brain food, is one of the essential vitamins that comes under the category of Vitamin B. One of the most crucial factors of vitamin B12 is that it is directly required for the brain's proper functioning, helps produce red blood cells, and ensures a healthy nervous system.
Vitamin B12 is water-soluble and travels quickly through the bloodstream. Any excess of vitamin B12 consumed by the body is excreted through urine. If your body lacks the recommended amount of vitamin B12, the production of red blood cells is hampered, which eventually affects the nervous system.
Meats such as beef, chicken, liver, eggs, milk products like cheese, and fishes are some of the best natural sources of vitamin B12. For people who follow a vegetarian or a vegan diet, a B12 supplement is the best alternative.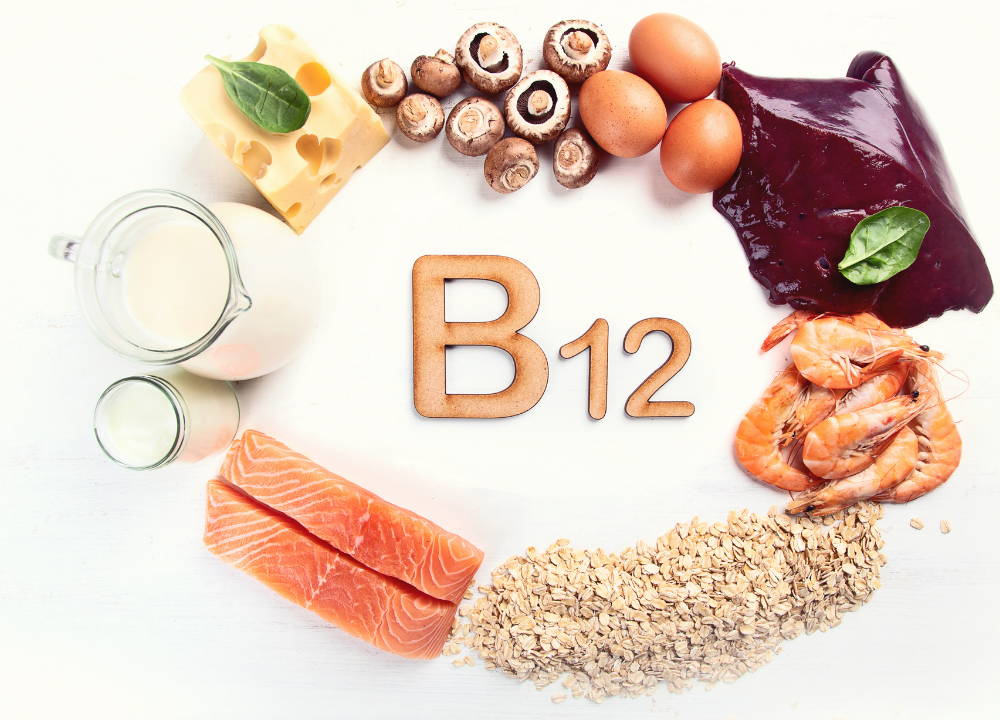 Blissful was created to share with you everything you need for your health and wellbeing.
We offer everything from quality home goods, organic groceries, gluten-free and vegan foodstuff to all natural beauty products.
Our goal is to be your one-stop shop for health & wellness.
Vitamin B12 deficiency: Symptoms
Many symptoms can be caused due to a lack of vitamin B12 consumption. Some common signs and symptoms associated with vitamin B12 deficiency are as follows:
Excessive fatigues, along with constant tiredness and weakness.

The weakening of muscles, joint pain, restrictions in the body's movement, and other nerve problems.

Loss of appetite coupled with constipation and frequent stomach

aches and pains

.

Low vision, shortness of breath, and heart palpitations.

Thyroid problems

are elevated.

Psychological issues like

seasonal affective disorder

and

anxiety

are heightened.

The skin loses its vigor, lacks glow, and starts looking dull and pale.
Benefits of Vitamin B12
There are so many benefits associated with vitamin B12 that you will be forced to purchase some for yourself. They are responsible for maintaining an optimal level of all the necessary functions carried out by your body. Here are some of the most credible benefits of Vitamin B12:
It improves your metabolism and aids in weight loss and management.
If your mood is affected due to health concerns related to the thyroid, vitamin B12 acts as a great pacifier. It boosts your mood and provides you ample energy and vitality to get through a tough day.
If you aim to have a hale and healthy heart, you should not miss taking your daily dose of vitamin B12. Vitamin B12 helps in reducing homocysteine, a protein that can lead to potential heart problems and illness.
Vitamin B12 works in significant measures for your eyesight. B12 deficiency can damage the optic nerve and impede your vision.
Vitamin B12 can improve your gut health. It keeps you away from problems like constipation, diarrhoea, and several other gastrointestinal issues.
Vitamin B12 helps you concentrate better, builds up memory, and fights off

brain fog or any other symptoms.